The chances are you have seen, or at least heard of, big tire bikes. What makes them so great and are they worth trying out? Big tire bikes, also known as fat tire bikes or fatties, have at least 3.7-inch tires that makes riding over unconventional surfaces in your traditional bike easier. With the heavier weight of the bike and the ability to drop the tire pressure down, big tire bikes are able to traverse over sand, mud, rocks, snow, and other terrain that most bikes would struggle in. This extends the riding season for people in the Midwest allowing them to ride in the snow and mud. Although these bikes are great for a wide variety of terrain, they are not here to replace your road, gravel, or mountain bike. Fatties are a lot heavier and are not meant to go as fast as your other bikes; however, where your other bikes fail, your fat tire bike will most likely succeed.
The increasing popularity of fat tire bikes has meant many companies have resorted to making their own and improving the technology available. Specialized and Fezzari are two renowned cycling companies that have engineered some of the best fat tire bikes out there. Due to the growing awareness of big tire bikes, there has been an increase in competitions featuring fat tire bikes, a community has grown around these bikes and have brought a greater number of athletes into the cycling community. Fat tire bikes are now a way you can enjoy the cycling season year-round and explore different routes.
One of our sponsored athletes Chris Stevens recently competed in a fat bike race at Fat Bike Worlds. This was the fifth annual race held in Crested Butte, Colorado. Fat Bike Worlds is a lowkey event that manages to bring in big names and a host of competitive athletes. This event provides a variety of events to partake in, such as bike polo as well as hosts two different races. One race is a 3-lap fun race and the second race is a 5-lap competitive race. The laps are raced on a 5-mile circuit of compacted snow around the valley floor between the town and Mount Crested Butte. During the 3-lap fun race, it is common to see riders enjoying the ride while showing off their unique costumes. Although the 3-lap race is fun and more laid back, the 5-lap competitive race is not a race to wear costumes in. All riders are there to compete for a top finishing spot. This was Chris's second consecutive year of placing second in the race. Chris had a mid-race crash, however, he showed grit and determination eventually making his way back to second place after his crash.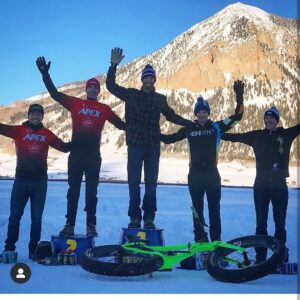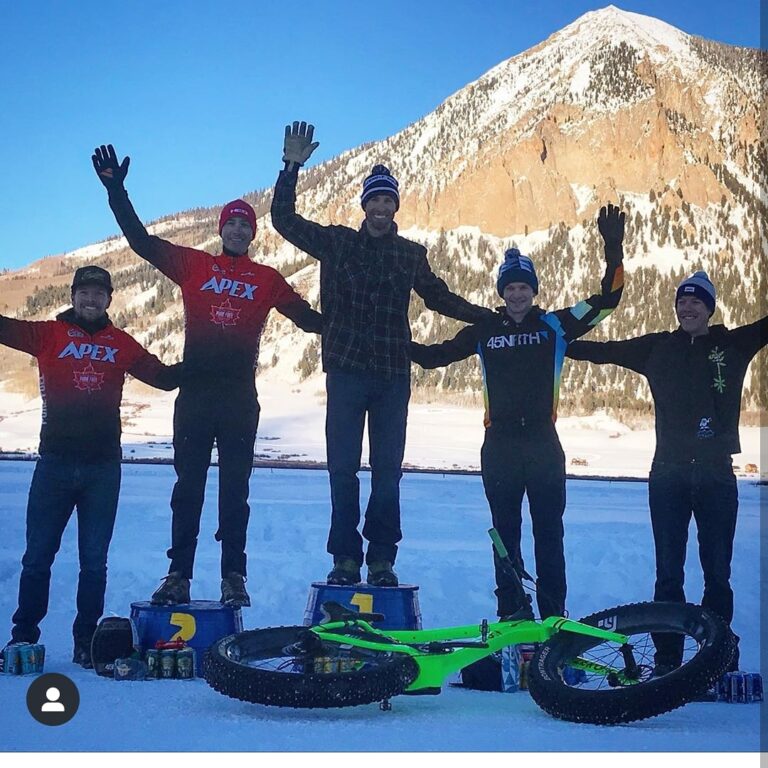 Although Hawk Racing currently does not sell fat tires, there are many products you can get to upgrade your fat tire bike. Hawk Racing believes in creating professional quality equipment that maintains a low price. We do this by building our equipment ourselves ensuring each and every part meets the highest of standards. Our bottom brackets are an example of this and are a great way to not only upgrade your fat tire bikes, but any of your bikes.