We now have a full range of bottom
brackets for dub cranks!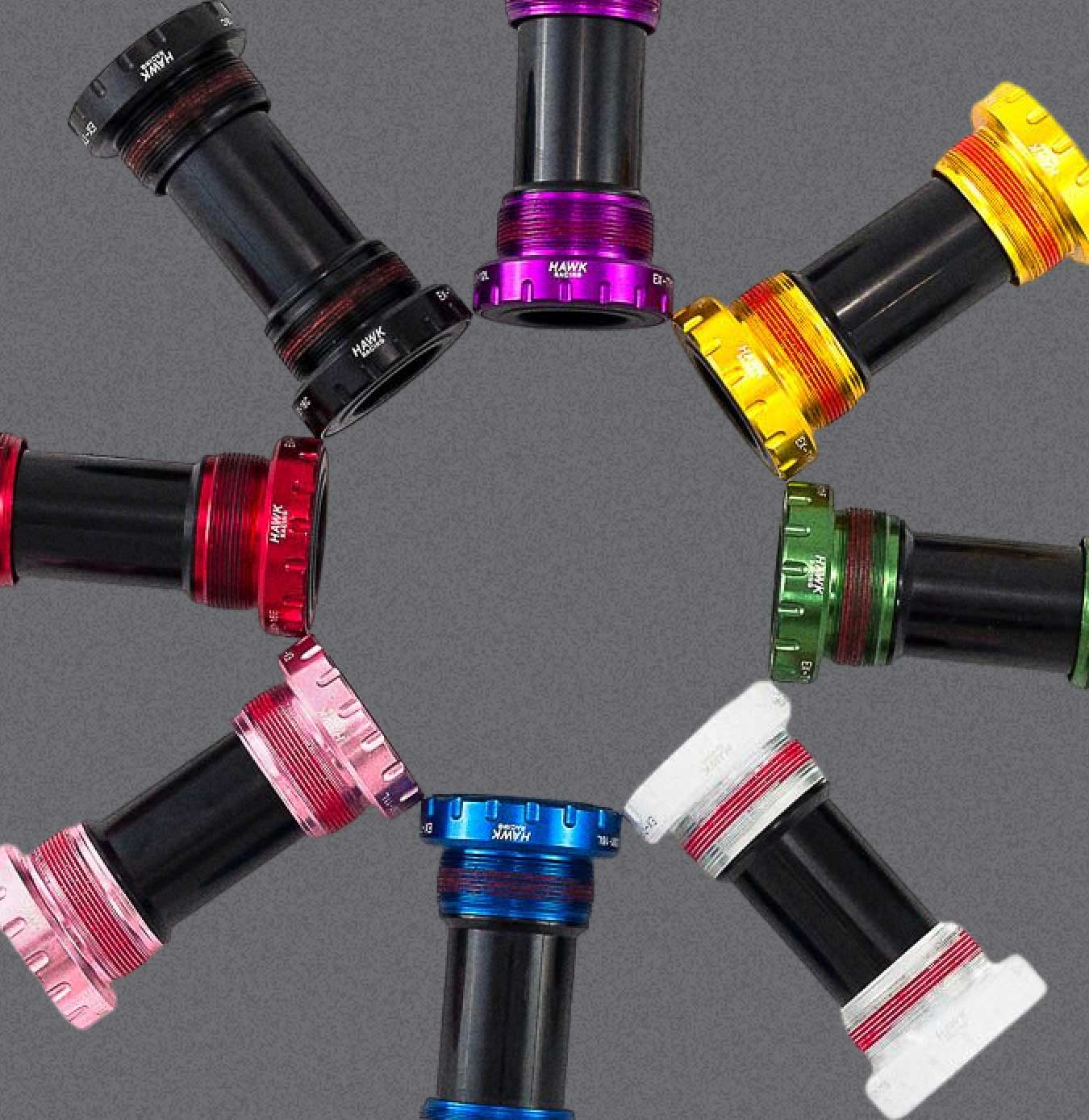 Find Your
New Bottom
Bracket
Whether you prefer the road, the trail, or anything
in between, Hawk Racing has the perfect bottom
bracket to fit your bike.
You love our bottom brackets, now you
can have the same technology that leads
the industry in your wheels.
Experience the industry leading
alloy derailleur pulley wheels that
are changing the game forever.
Check out the Friction Facts independent bottom
bracket study that put us on the map.  Get the facts
on how our competitors really stack up.
Use our Dealer Finder for an Authorized
Hawk Racing Dealer near you.