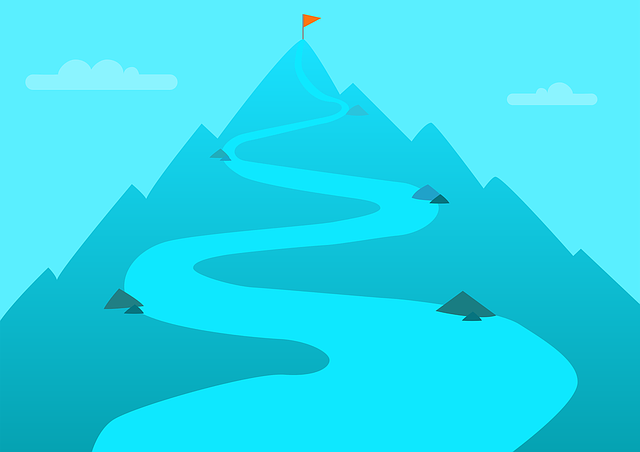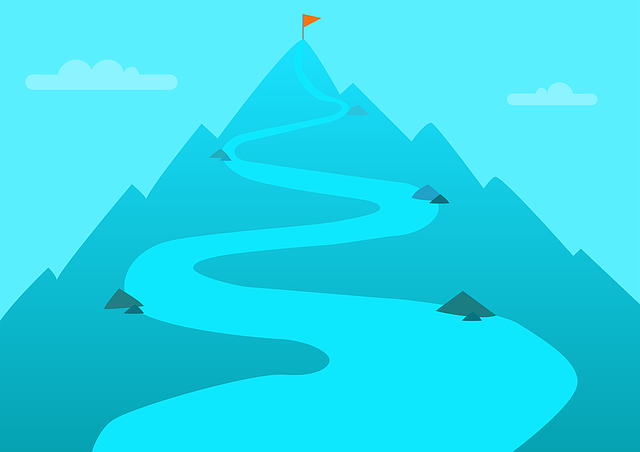 As the new year begins, it becomes time yet again for many to start thinking about resolutions for the year ahead. While the rest of the world makes ill-fated goals for gym visits or healthier diets, many in the cycling community see this as a time to set goals for their cycling season ahead. We've all been there, and we've all seen far too many of those goals fall by the wayside soon into the year and wondered what we could have done differently. So, we've put together a helpful guide with 5 simple steps to make this year's cycling goals a success.
Know why you are setting the goal

Most of us have experienced a new years resolution where we set out a goal, pursued it for a few days, then something came up and we lost track of it. When we tried to get back to it, we struggled to get our rhythm back and ultimately never truly picked it back up.
What we needed was a "why". When things become tough or something else seems more important, that "why" is what will keep you pushing toward that goal. When the couch or the bed calls your name, you can picture your "why", and find the motivation to get moving.
What is your "why"? It could be losing weight, being able to keep up with your friends, or finally conquering that century that you've been dreaming of for so long. Whatever it is, it has to come from you. It doesn't have to be cycling performance related either. This isn't the goal itself, so it can center around an aspect of your life as well. Do you want to lose weight because you feel sluggish? While your goal may be to lose weight, your "why" is all of the things you could do every day if you didn't feel that way. So, think of your "why", and let's move on.
When setting your cycling goals this season, make sure that they are SMART: Specific, Measurable, Achievable, Relevant, Time-dependent. This model sets a specific standard by which you can set your cycling goals in motion for the coming season. So, what does this mean?
Specific: We've all failed at one point or another with goals such as "working out more". These vague goals set us up for failure by being very hard to stick to. The more specific your goals, the easier it is to stick to them. Instead of making your goal "to ride my bike more", your goal could be "to ride my bike every week".

Measurable: Having hard data attached to a goal is incredibly motivating. While "to ride my bike every week" is a specific goal, "to ride my bike 25 miles each week" is a goal that clearly sets forth a numbered goal that you can track your progress on throughout the week.
Achievable: As humans, sometimes our aspirations can get ahead of us a bit. We as cyclists are certainly not immune to this. While winning your first criterium race is a lofty goal for your first season on the bike, the chances of you burning out and getting discouraged are pretty high. In the same way, a seasoned racer who has several seasons under their tires would be setting their goals way too low by planning to "complete a criterium this year".
Relevant: Your goal must fit with your life, values, aspirations, and interests. The training blog you were reading that said you needed to do four indoor training sessions every week during the winter means nothing if you hate training indoors or don't have the time in your schedule to complete that many sessions. If you don't enjoy what you're doing, the chances of you being motivated to do it are slim. In the same way, setting a goal to do something more frequently than your schedule allows is a recipe for failure.
Time-dependent: Whenever you are setting a goal, set a timeline for achieving it. If your goal is to complete a century this year, search online for events and pick one that interests you. With that date in mind, you can now make your goal time-dependent. A goal to "complete a century ride by the end of August" gives you something to shoot for that allows you to set smaller benchmarks along the way, which brings us to our next point.
Having a goal is great, but having a goal without a plan to achieve it is like setting off on a vacation having no clue how to get to your destination. Once you know what your goal is, it's time to figure out how you will achieve it. With a little research and strategy, you'll be well on your way to success in no time. If your goal is to improve your distance or ride more often, services such as Strava or TrainingPeaks can help you track your performance and move toward those goals. Using sensors and a bike computer like those made by Wahoo can help you measure this performance and have the data you need to chart your progress. If your goals involve competitive advancements, then a mixture of training and equipment upgrades such as bottom brackets or wheelsets can give you that competitive edge in the season to come. Whatever your goal, make a plan for how you are going to get there.
How many of us have set a goal in the past to go to the gym in the mornings, and had the experience of waking up and immediately hitting "snooze"? If you had someone else that you were meeting there or that was pushing toward the same goal as you, would it have been easier? Of course it would have. Working together to achieve goals is one of the best ways to succeed. So, whether this is finding a riding buddy, or engaging in a little friendly competition on Strava or Zwift, involving others in your goal can push you to new levels that you would struggle to reach on your own.
Re-evaluate and move forward
So, you've achieved your goal. Now what? The answer is to start the process over again. The excitement of completing a goal is a fantastic motivator, and riding that wave directly into setting your next goal can be a powerful catalyst in achieving further success. Whatever your next goal may be, the key is to keep moving forward. Keep striving and keep setting new goals to challenge yourself and achieve things that the old you never would have thought possible. Best of luck to you as you set your cycling goals for this season, and we look forward to seeing you out on the roads, trails, and wherever else your goals may take you.