Jordan Paul: The Year of Crush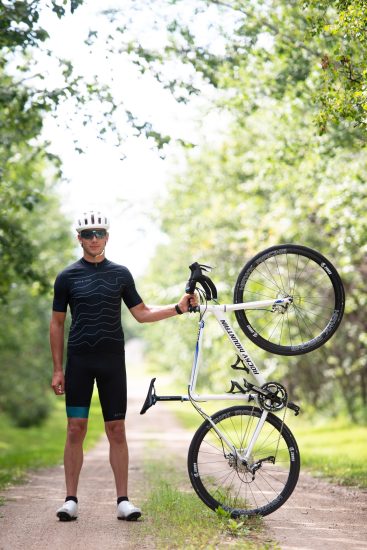 This week we sat down with Jordan Paul, one of our sponsored athletes, to learn a bit more about who he is and why he does what he does.  These interviews are especially fun for us, because it gives us a chance to really get to know riders from around the world who are competing at all different levels and have very different stories.  Jordan is no exception.
Jordan is a unique rider for us in that he is one of our international athletes.  While we are based in the United States, this 31 year old cyclist hails for Calgary, Alberta, Canada.  In fact, Jordan was one of our very first international athletes to be sponsored by the company.  His passion and drive for the sport was something we simply couldn't pass up.
So, without further ado, enjoy our interview with Jordan Paul.
Who are your current sponsors?   Hawk Racing (Thanks guys!). 85th & West – A Calgary based cycling clothing company founded in October 2018, I am their first brand ambassador.
Do you remember your first bike? If not, your favorite bike you've ever owned? I have been riding a bike since I can remember. My favourite one is my current one,  2013 Rocky Mountain Solo CXR with the Hawk racing Zeus 3 wheels, bottom bracket, and pulley wheels. 5 years ago I didn't know I would be a road junkie so I've tried to make my CX bike into a road bike. Next year the plan is to get the Giant TCR Advanced Pro 1 Disc, and swap out everything I can with Hawk Racing components.  
What does your inner voice tell you when the ride gets tough to help you push through? Simple. "I could have stopped, but I didn't."
If someone your age wanted to start riding, what advice would you give them? Join a weekly group, get on Strava and Zwift. Each one of those things has motivated me to ride more. The group rides are a great way to find new routes, meet new people, and make lifelong friends, all while doing something that is good for your body and mind. Strava is another motivator, seeing your progress, beating PRs, seeing what everyone else is up to with their riding. The more I think about riding the more riding I do. Zwift is a must in Canada if you want to get any decent riding in the winter months. It's also WAY better than staring at a wall. 
What is your ultimate goal with your cycling? Meet new people, see new places, beat personal goals, burn enough calories to make up for the craft beer I drink after.
What is your best cycling memory so far? Honestly, I don't have a single memory that stands out, but this year has been wild! It all started with buying a smart trainer in January and getting on Zwift. I joined a 12-week training program and got hooked. Seeing my physical improvement motivated me to take cycling very seriously. I set up an Instagram, made a hashtag called #yearofcrush, because I planned to crush so many PRs and goals. I realized I didn't need to do this on my own and decided to reach out to cycling companies that I wanted to join me on this journey. Let me tell you, having other people & companies believe in you has been an amazing motivator. When I'm out there going for a PR or KOM I think about the support I have received and push just that much harder. With the improvements I have made I am going to try racing next year!
What is your favorite place to ride and why? The Rocky Mountains, about a 1-hour drive outside of Calgary. The scenery is breathtaking, the roads are long, winding, full of other cyclists, and no traffic lights!
What cyclists have inspired you throughout your time riding? I'm not much into watching sports so I'm not too familiar with any well-known cyclist. My motivation comes from the guys and gals I ride with on Wednesdays from The Bike Shop or other riders I have met through Instagram, Strava, and Zwift.
Where do you see your bike taking you in the coming year? More training and possibly a training camp, Cat 5 racing, cycling-specific trips/tours.
What is riding about for you? It's about everything it has to offer: Being outside, staying healthy, the social aspect, self-improvement, going fast, reaching goals, pushing your limits, etc.
What is your favorite thing about Hawk Racing components? The speed, I'm addicted to how fast these bearings are.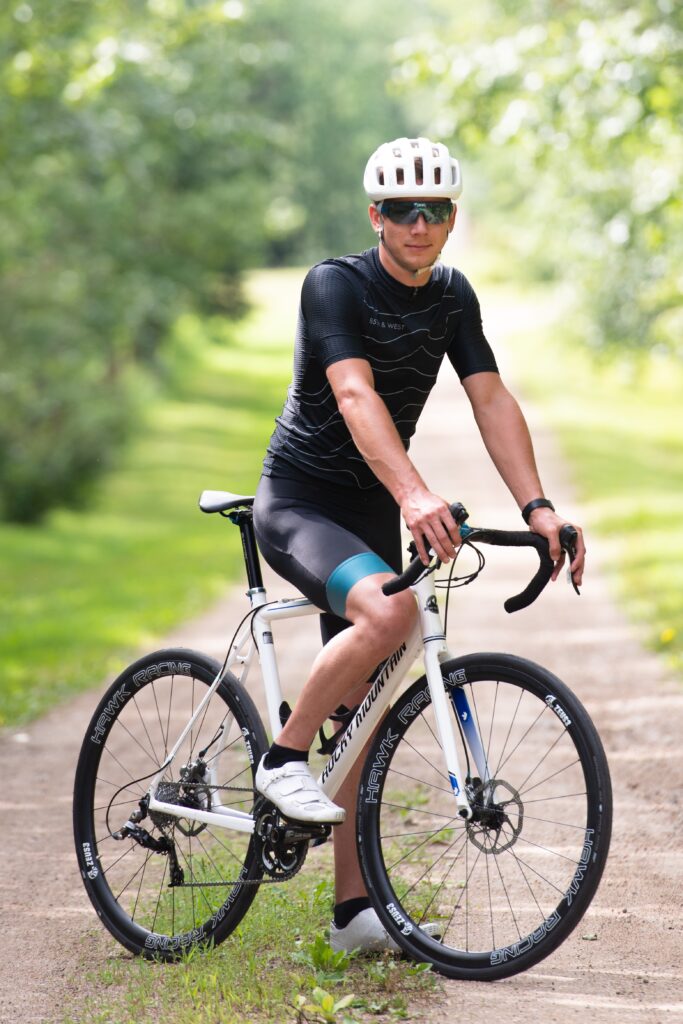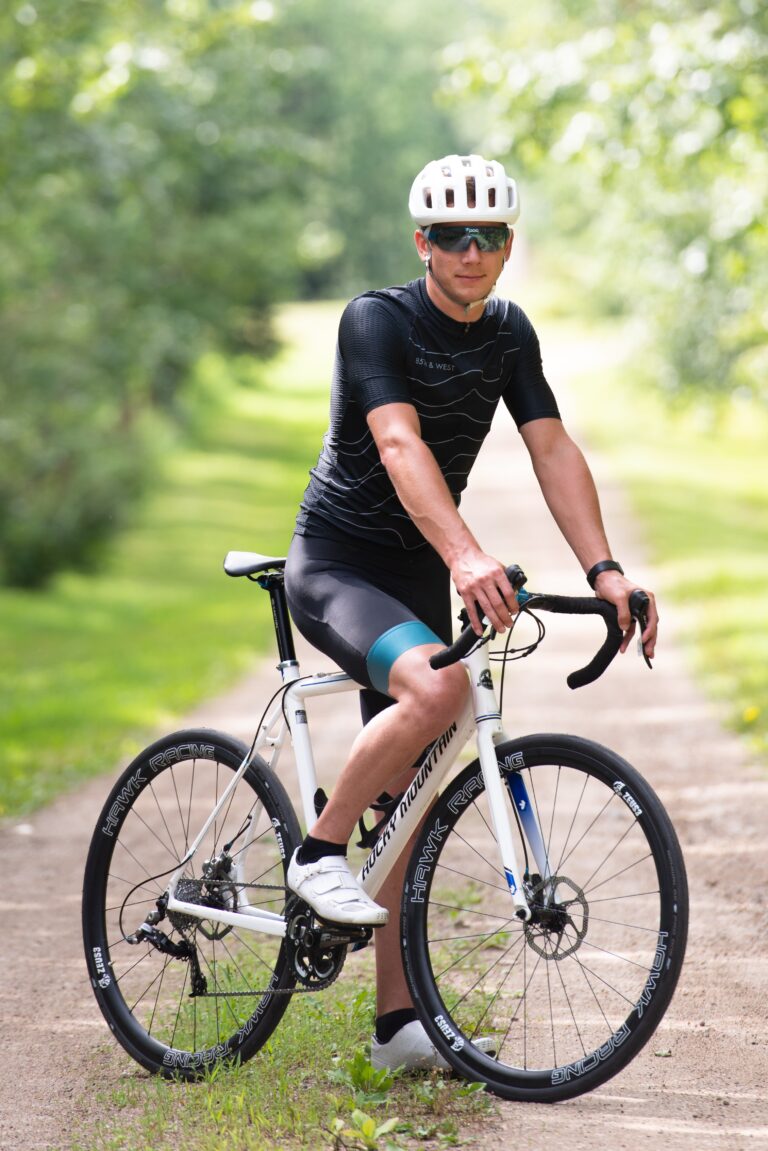 Share this post: